Hanoi Food Tours

Hanoi offers more than just cultural attractions; it is a vibrant destination for food enthusiasts. Renowned as one of the top destinations in Asia to indulge in street food, the city beckons travelers to embark on a culinary adventure. Exploring Hanoi's gastronomic heritage can be best achieved through the captivating Hanoi Food Tours, which offer unforgettable experiences you won't want to overlook.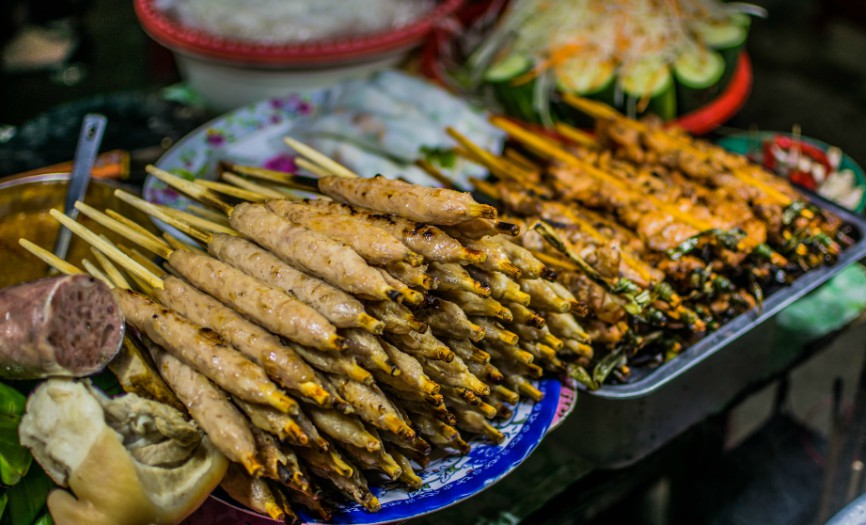 Hanoi Street Food Tour
Experience the essence of Hanoi's daily cuisine with this highly sought-after option. Delve into a guided foodie tour set amidst the captivating old quarter, where an array of renowned dishes awaits your taste buds, including the iconic Banh Mi, Pho, Banh Ran, and more. Indulge in the refreshing flavors of a traditional Hanoi-style fruit salad, designed to cleanse your palate, and savor the distinct taste of Hanoian coffee.
This remarkable culinary journey is priced at $30 per person.
It's worth noting that our street food tour can be tailored to your preferences, offering even more delectable surprises you may have yet to discover!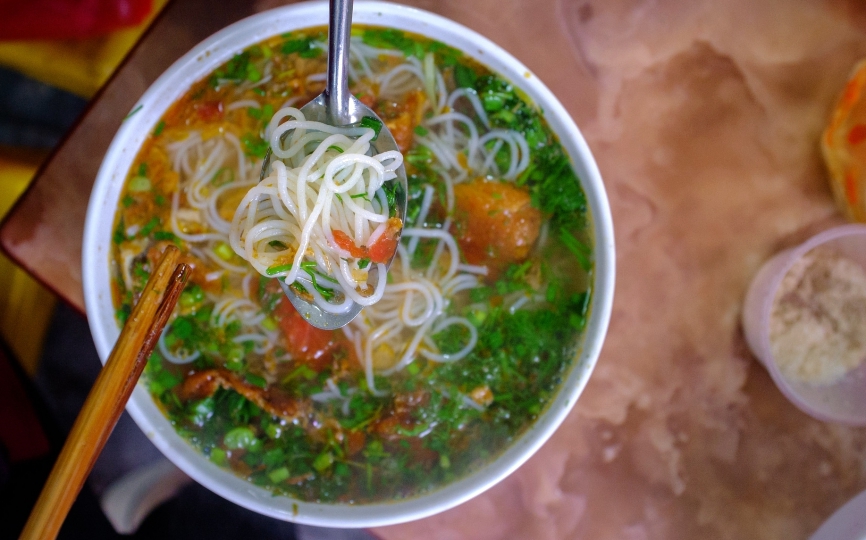 Hanoi Market Tour + Cooking Class
Seize the ideal opportunity to immerse yourself in a hands-on cooking experience in Hanoi. Accompanied by your knowledgeable guide, embark on a journey through the bustling traditional market, where you can explore the vibrant array of daily offerings. Sample sizzling noodle soups and delightful snacks, gaining a true taste of local flavors before honing your bargaining skills.
Once equipped with the finest spices and ingredients, unleash your culinary prowess under the guidance of our dedicated chef. Indulge in the satisfaction of preparing and savoring your very own homemade Vietnamese cuisine, a feast you can truly call your own.
The activity is recommended for family travel in Hanoi as it offers great fun for children!
Hanoi After Dark Food Tour
Evening witnesses the boom of street foods in Hanoi. Many food stalls are open only from 6.00 till night. This is a good time to treat your palette with different dishes like Chicken with herbal vegetables, rice soup, roasted duck, etc.
The tour concludes with a hot desert. Hanoi Food on Motorbike We target to let you understand better the local life by proposing this adventure. You will be on the back of your bike, winding through busy boulevards, back streets, and stops for hidden food scenes either in a small corner of Hanoi or a family restaurant that has been serving their dedicated food for generations. Recommended Reading: Top Things to Do in Vietnam


Hanoi Dinner with a Local Family
Curious about how the locals celebrate their most important meal of the day ? join our Hanoi Local Dinner, you are about to be touched by the local hospitality.
The tour costs only about $15/per person and it is rated the most valuable experience for evening activities by our local expert
West Lake Food Tour
West Lake is a very appetizing district. It treasures rich culinary traditions from moon cake to snail shops. The area offers a distinctive selection of food which is really outstanding. This Hanoi food tour is designed to introduce the most mouthwashing dishes of Westlake including fresh salad, seafood, and coconut ice cream. If you are interested in a private Vietnam Tour or a personalized Hanoi excursion, do not hesitate to contact our travel expert.
Hanoi Food Tour for the real foodie: The Story of Noodle
Noodle is part of Hanoi's culinary heritage is this tour is designed to unveil its history of it. Your personal tour guide will you through many Noodle shops which serve Noodle with chicken, and beef then " Mixed noodles", " Rolling noodles", and " Frying noodles" in different districts of the city.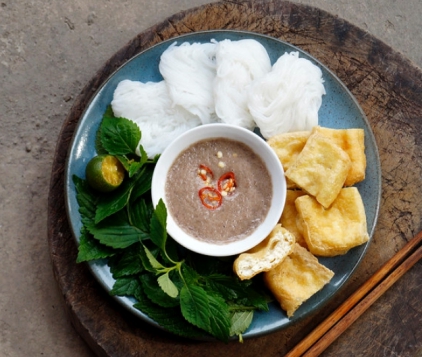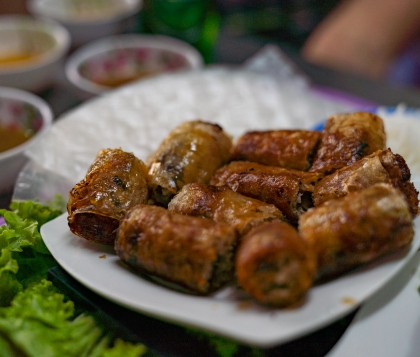 Questions about Hanoi Food Tours
Here is some practical information about Hanoi foods and the food tours you may be interested in taking.
What are the typical Hanoi dishes?
There are many dishes that define the highlights of Hanoi's cuisine. These are the typical Hanoi foods you should try: Pho ( noodle), Nem Cua Be, Bun Cha, Cha Ca La Vong, Banh Cuon, Bun Ca, Lau ( hotpot), Che,
Some recommended Restaurants for good Hanoi Foods
Here is some practical information about Hanoi foods and the food tours you may be interested in taking.
For noodle, try Pho Gia Truyen 49 Bat Dan street, Hoan Kiem district.
For Cha Ca La Vong, head to 107 Nguyen Truong To street, Ba Dinh district.
For Bun Cha, check Bun Cha Huong Lien at 24 Le Van Huu street, Hai Ba Trung district.
For special sticky rice, try Xoi Yen at 35B Nguyen Huu Huan street, Hoan Kiem district.
Full list of our recommended Hanoi foods.
Are Hanoi foods expensive?
In general, Hanoi foods are not expensive not to say they are cheap. A bowl of noodles costs about $1,2 while an ordinary lunch costs about $2.
You can have a good local meal for about $3-4/ person.
Certainly, there are still high-end restaurants to experience something extraordinary.
Is there any Michelin restaurant in Hanoi?
Up to date: 2023, there is no Michelin restaurant in Hanoi either for fine dining or street foods.
Are there vegan food shops in Hanoi?
Vegan restaurants are popular in Hanoi. Each restaurant has its own speciality. From the busy, touristic area like Hoan Kiem district to the less-visited part of Cau Giay street, you can easily find a Vegan restaurant.
Some of our recommendations :
- Chay Vi Lai restaurant
- An Lac Vegan buffet restaurant
- Huong Thien buffet restaurant.
Are there good seafood restaurants in Hanoi?
Although Hanoi is far from the sea, it is still a perfect place to try seafoods. In the city, seafoods are often served hot with lots of flavors coming from herbs and local ingredients.
Some of the seafood restaurants for your references:
- The Gioi Hai San restaurant
- Hai San Bien Dong restaurant
Is there any private food tour in Hanoi?
Yes, some Vietnam Tour operator like us offer unique private tour in Hanoi. This tour is made with your personalized interest. It could be half day tour, full day tour or even extra tour with real food experts to reveal the hidden food stalls of Hanoi. It can reach to the highest level of a tour escorted by Hanoian food expert.

Are there Hanoi food tours for families?
The classic Hanoi food trips are good but not really for a family. Instead, you can ask for a private Hanoi food tour which allow you to add some fun-packed experiences for kids into the foodie tour.