Sapa Trekking Tours

Sapa is remarkable for any trekking program in North Vietnam. It is home to stunning mountains dotted with picturesque rice terraces, cascading waterfalls, primitive forests, and a beautiful river valley. Trekking is one of the best ways to appreciate the landscape of Sapa.
Here comes to top choices for Sapa Trekking Tours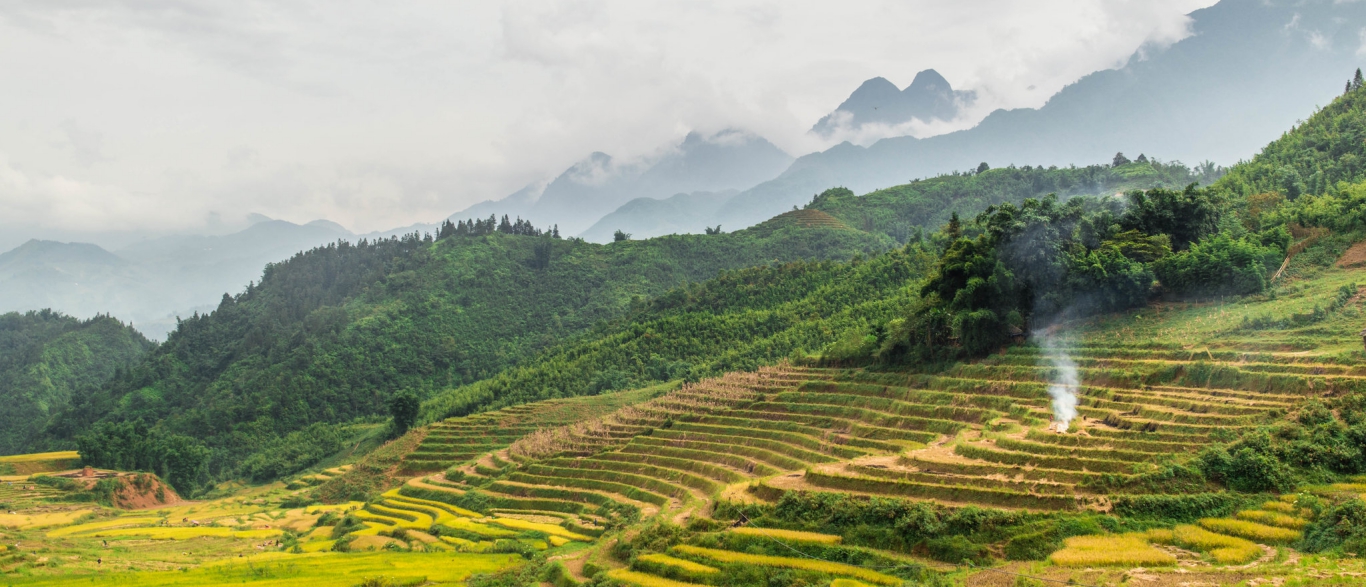 Sapa Trekking Tours for Unique Local Experiences
The reason why we mention these tours first is that they offer authentic experiences. You will find also the classic trekking tours in the lower part of this article.
The tour price is not cheap but you pay for what have!
Ban Ho Valley Trek
Tour duration: 3 days 2 nights
Starting point: Hanoi or Sapa town
This tour takes you to the charming habitat of Sapa different ethnic groups such as Tay, Red Dao, and Black Hmong. En route, you are to behold the spectacular scenery from valley to valley, village to village. The homestay allows you to soak up more than just the surface of the place, especially the fun facts about local people.
The trekking level remains moderate which means you will walk from 4 to 6 hours each day.
Sapa - Ta Giang Phinh Trek
Tour duration: 2 days 1 night
Starting point: Sapa Town or Hanoi ( by bus or train )
You will enjoy a total 29 km trek with a car transfer to the starting point and pick up. The trip highlights the chances to delve into the life of Red Dao people in some less-known villages like Gia Thau, and Kim Ngan. Apart from the typical postcard of Sapa formed by rice terraces, and magical mountains, your visit is also rewarded with a local cooking class, and a Cold Waterfall encounter.
Sapa Nomad Trekking Tour
Tour duration: 4 days
Starting point: Sapa
This tour is designed by our travel expert. Each day, you will see different corners of Hoang Lien Son Mountain and sample various foods as you change the homestay location. The excursion goes out of the top Vietnam Trekking Destinations which means you will enjoy something very extraordinary.
For further information and itinerary about this tour, please contact our travel expert.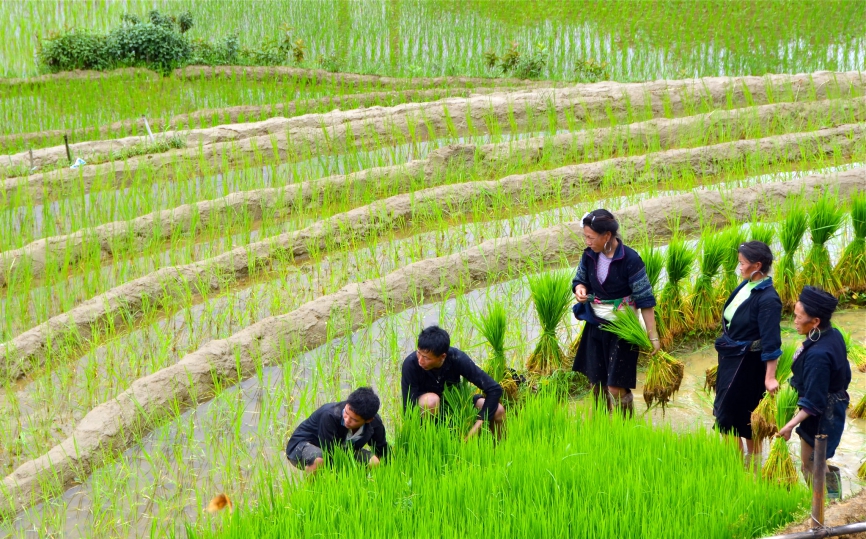 Credit: Yap
Iconic Sapa Trekking Tours
These are the famous trekking trails in Sapa. They expose the most prominent landscape that Sapa has to offer.
River Trekking Trail
Tour duration: 1 day
Tour price: from $ 25/ person for a small group of 6 people
Starting point: O Quy Ho commune - 11km from Sapa
You will be picked up from the hotel for a scenic drive uphill to O Quy Ho. The trek is very pleasant with much descent. On the way, you will meet Black Hmong in Sin Chai and San Sa Ho villages. Prepare your camera to capture the peak of Fansipan Mountain!
Muong Hoa Valley Trek
Tour duration: 2 days 1 night
Tour price: from $ 65/ person for small group
Amongst the top things to do in Sapa, Muong Hoa Valley not only showcase the variety of ethnic culture but also impress its visitors with its serene, charming villages. This tour can be extended to 4 days trip if you want to have a distinctive itinerary with an experienced tour guide.
Sapa Farm Visit
Tour duration: 2 days 1 night
Tour price: starts from $ 220/ person
The adventure goes beyond just scanning the intriguing valley of Muong Hoa. With a short car ride, you will soon escape from the tourist crowd and get lost in the valley of Ban Ho where Tay people welcome you with their smiles. You will be attracted by the farm work which actually you can try! From this base, you will trek further to other neighboring communities. The best part of this Sapa trekking tour is the friendly local interaction.
The Red Dao Experience
Tour duration: 2 days 1 night
Tour price: starts from $60/ person
For 24km from Sapa to Ma Tra via Suoi Ho, your Red Dao Experience is truly a highlight as you understand more about the French Colonial times reflected through the ancient villas, and churches. Another advantage of the adventure is the hands-on experience as you witness how local people produce their styled embroidery and colorful Dao custom.
Sapa Trekking Guide

It is obvious that we need certain information to prepare well for a trekking adventure in Sapa. Here are some useful practices you should know:
When is the best time to trek in Sapa?

March to April is a good period to trek through the mountain and rice terraces of Sapa.
May to August is considered to be hot for Vietnamese but quite cool for any trek. The only disadvantage is the rain though it is not days and nights. We strongly recommend going to Sapa this time as you`ll have the opportunity to fully photograph the rice terraces.
The autumn time from September to November is another good time to trek. The weather is nice, the rice turns yellow, and there are fewer local tourists too.
Should I bring my own trekking shoes for a walk in Sapa?
It is good if you can bring your own trek, especially shoes that fit the mountains. In case, you don't have them, you can buy them in the town.
Is there any group Sapa trekking Tour with a set departure?
There are many small tour operators in Hanoi and Sapa that offer daily trekking tours at good prices. These tours focus on the routes along Muong Hoa Valley.
If you expect something more out-of-the-tourist trail, then you should book a private Sapa Tour.
Can I do Sapa trekking on my own?
Yes, you can enjoy trekking in Sapa yourself with a travel map. This map is free either online or at many hotels in Sapa.
Again, it is advisable to trek around the area of Muong Hoa Valley where there are direction boards to show you the way.
Is it necessary to have a tour guide when doing trekking?
If you just want to admire the landscapes and see the waterfalls, and national parks then you may not need a tour guide in Sapa. However, to understand better the local culture more than its surface and reach further to the less-known sites then a tour guide is very helpful.
Additionally, if you do trekking and want to go somewhere that only a few people know then you should book a tour guide.
Is there any option for short treks in Sapa?
As you may know, from north to south, Sapa has so many different trekking ways varying from short to long. Therefore, it is not difficult to find a short trekking route that is ideal for your physical efforts.

asdfasdf