Best Da Lat Waterfalls

Da Lat is an enticing travel destination for nature lovers. It has stunning mountains, magnificient French colonial architect and amazing waterfalls await your exploration. Your trip to Da Lat is said to be incompete without visiting one of the 10 most beautiful Waterfalls in Dalat below: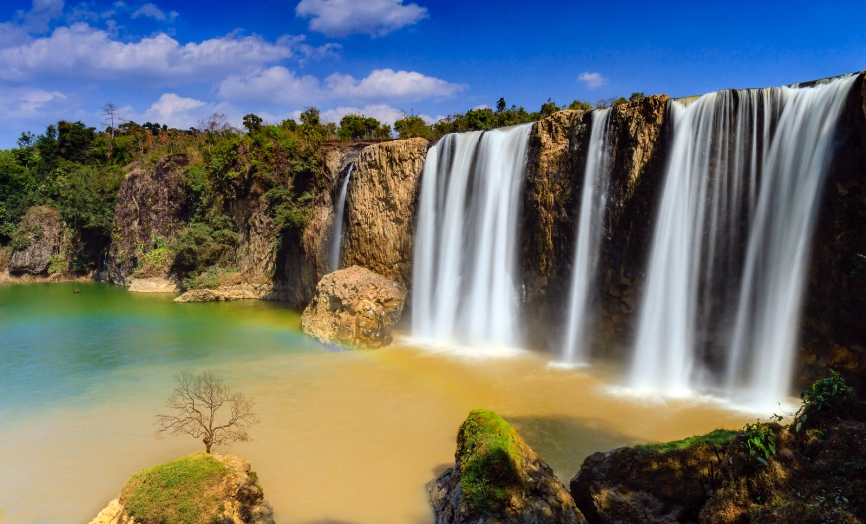 Photo: Le Huy Hien
Named after the last emperor of Vietnam, Bao Dai Waterfall is nestled close to the Dai Ninh Lake. Though it's an off the beaten track spot, this fall presents one of the most eye-catching white water flows in Da Lat. It is 100 m wide, and water jets at the height of 70 m. In addition to delightful vast landscapes, visitors are exposed to varied Wildlife species that call the encircling jungles home.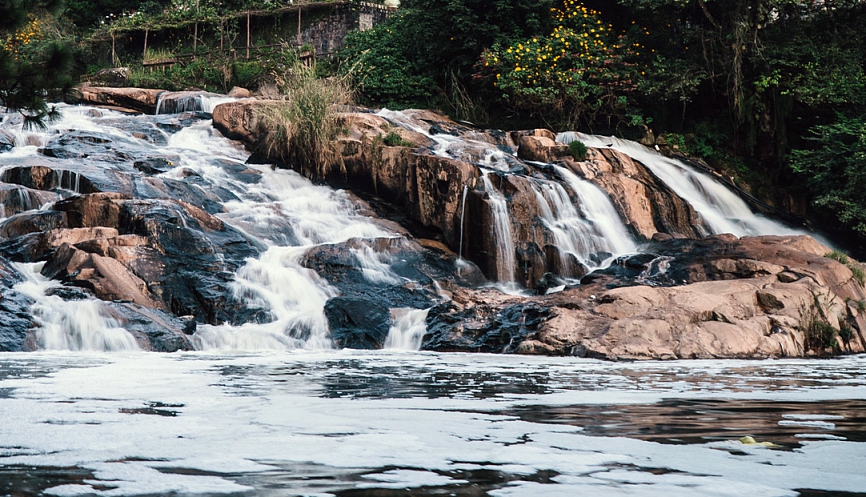 Photo: SS Tan
Cam Ly Waterfall has all that to qualify it amongst the top Waterfalls. It hides its self 2km from the heart of Da Lat. Waters of this fall plunges at the height of 30 m. The overflow split by granite rocks, the vivid garden of flowers at the foot of the fall creates a pretty scene you can't miss for striking photos.
Its close contiguity to Da Lat city gives a reason for the high numbers of travelers to this fall. Tucked amid a green pine forest, Datanla cascades with a great force; you can often hear its thunderous sounds from a distance. Besides nature, there are various adventurous pursuits to be part. You can take in scenic views of the fall while on a Cable car ride, roller coaster, abseiling or try rafting.
Pongour Waterfall sits in an ideal locality fit to flee the bustling Da Lat city. If you ever dreamed of viewing incredible overflows splashing into a pool beneath, Pongour offers it better. Beyond burying the Waterfall, multiple festivals such as Thai dancing, rice cooking contest, Gong performance can attract lots of travelers.
With its gratifying beauty and natural setting, Prenn is hard to ignore among the top falls to explore in Southern Vietnam. Its 10 km from Da Lat, situated at the foot of Prenn pass. This fall features a spectacular series of cascading water gushing down into a valley. What's more, Prenn Waterfall is a fantastic venue to take nice photos with a backdrop of gorgeous flowers and pine trees.

If its Waterfall exploration in Vietnam, Elephant Waterfall is inclusive of the legendary names appreciated by most of the adventurers. It was named after the in-place giant rock that resembles the head of an elephant. Driving 25km to the south-west of Da Lat, you find this winning spot to applaud. Hiking up to the top is the best choice to see how truly impressive and mysterious this fall is.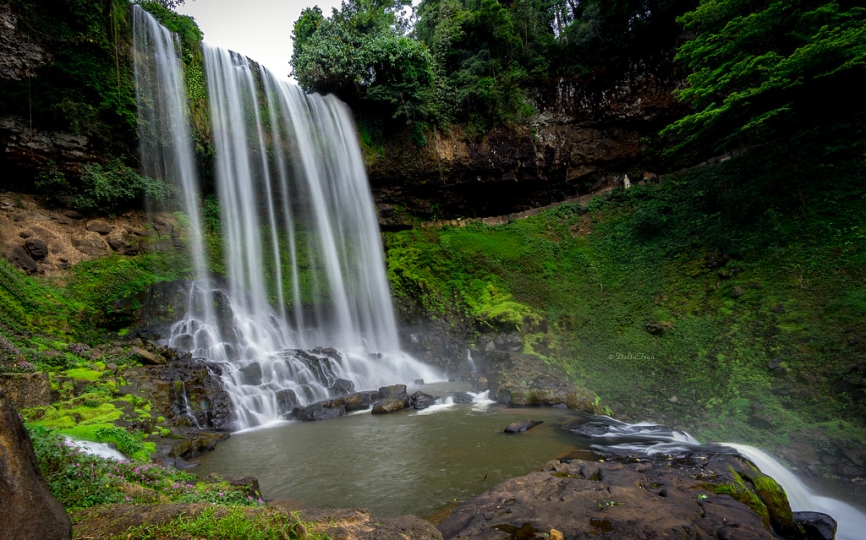 Photo source: flickr.com
At the height of 70 m, Dambri remains the highest Waterfall in Lam Dong Province. From Da Lat, there is a stretch of 130 km up to the exact location of this fall. Its waters emanate from the Mountains of central highland, spills over rocky escarpments and then spurts into the placid pools. For splendid views, take a cable car ride or you can trek via steep paths up to the top of the fall.
Set in undulating landscapes, Bo Bla Waterfall is one of Vietnam's hidden gems. It's located in Liem Dam commune, 20 meters wide and presents a captivating cataract at the height of 55 m. Aside from an untroubled setting fit for picnics; this fall is as well non-touristy, perfect for seekers of an adventure just free of crowds. To add on that, the fall is free to visit, no entrance fee is required.
Of all waterfalls in Da Lat, Tiger cave is more peaceful, and this is backed by its gentle flow together with the retired surroundings. It's 12 km from Da Lat; you can get there by a motorbike or car. On a visit, you can have a refreshing dip in the pools that are full of clean water. Additionally, the fall is famed for the nearby cave, a place where tigers and Wild beasts used to dwell in the past.