Travel Inspiration

The opening of Vietnam means you are free to explore more the hiden gems of the country. From exotic markets to vibrant cities, Vietnam is very tempting. Keep your best memory of Vietnam with our carefully designed tours
Sapa Trekking Tours
Sapa stands out as a perfect destination for trekking adventures in northern Vietnam. It boasts breathtaking mountains adorned with picturesque rice terraces, gushing waterfalls, pristine forests, and stunning river valleys. Opting for trekking is undoubtedly one of the finest ways to fully savor the mesmerizing beauty of Sapa's landscape. Here are some of the best Sapa Trekking Tours that have been updated regularly by our Vietnam Travel Experts: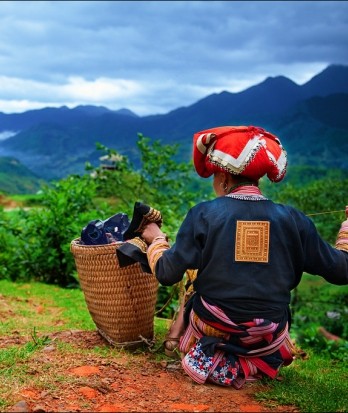 3 days Sapa Itinerary
Sapa is a spectacular destination for mountain, river, and adventure in North Vietnam. The highlights of the area come not only from its famous walking trails but also from unique hill tribe cultures and local cuisines.
Top 8 Hanoi Food Tours
Hanoi is not only appealing for culture, it is a great hub for foodie. The city is rated amongst the best places to sample street foods in Asia. There are many ways to uncover its culinary heritages and these Hanoi Food Tours are simply the most remarkable experiences you should not miss
Featured Article

How to spend 3 days with halong bay
For those who are seeking for an idea to explore Halong
Insider Travel Suggestion

Autumn is a wonderful time to admire the rice terraces in northern Vietnam. From Mu Cang Chai to Sapa, Ha Giang, picture-poscard sites are abundant !
More Travel Articles