Best of the North Vietnam

A North Vietnam best tour offers visitors a chance to explore some of the region's most iconic destinations, from the vibrant capital city of Hanoi to the scenic rice terraces of Sapa. Along the way, visitors can discover ancient temples and pagodas, meet local ethnic minority communities, and witness traditional Vietnamese craft-making
Tour duration: 7 days / 6 nights
Travel Spots: Hanoi, Halong Bay, Nha Trang
Transport: flight, cruise, train
Price: from $ 0/ pp


ITINERARY
The trip brings you from the vibrant Hanoi to the far most area There are more things to delve into each traveling day. There are more things to delve into each traveling day.
Welcome to Hanoi, Vietnam ! Upon arrival, our tour guide and driver will welcome you at the airport for the hotel transfer. The remainder of the day is left free for your personal leisure or own discovery of Hanoi. Enjoy your first welcome dinner in one of the chic Hanoi traditional restaurants.
Leave Hanoi early today for a scenic road trip to Lao Cai province. Once we escape from the highway, you will be tempted by the remote mountains of Hoang Lien Son national park. Upon arrival, check in the riverside lodge and having lunch. The afternoon finds you walking through the less-visited part of Sapa area. The highlights of this day is the chance to know about the picturesque rice terraces, meeting Red Dzao monority and capture their weaving, making embroidery traditional work.
Breakfast at your lodge. Breathe the fresh mountain air and prepare your bag for the day trek to the remote community of Black Hmong and Xa Pho people. The walk today offers more friendly encounters and spectacular mountain view. You will not miss the chance to plunge into the pristine water of Muong Hoa river if you do the trip in hot weather. Lunch will be served on the way. Return to your lodge in late afternoon. Free to treat yourself a good herbal bath.
Rise up early for a long trip passing the busy city of Lao Cai which shares the border with China. You will head east to one of the weekly market depends on your travel date : Coc Ly ( Tuesday ), Cao Son ( Wednesday ), Lung Khau Nhin ( Thursday ), Can Cau ( Saturday) or Bac Ha ( Sunday). The market features amazing rendezvous for various hill tribes including Flower Hmong, Tay, Nung, Phu La, etc to meet and socialize more than just buy and sell farm products. There are special finds like water tobaccoo, black smith, corn cakes that you may not see elsewhere in Vietnam. After having lunch, hit the road back to Hanoi. Transfer to your hotel.
Being mentioned in almost every Vietnam Tours, Halong Bay is undoubted a beautiful Unesco Heritage site with some 800 islands in the gulf of Tonkin. As you depart from Hanoi, you`ll head east to the coast and beautiful Halong Bay, literally means " descending dragon ".The name derives from a Vietnamese legend that the gods sent a dragon to protect the people there. Upon arrival, you will board the cruise, gazing at some 2000 limestone peaks that rise from the sea. You'll have the opportunity to explore one of the most spectacular caves crammed with stalactites and stalagmites. Enjoy the beautiful sunset in Halong from your deck.
Today, we travel further into the heart of the bay, exploring the sandy beach and hidden lagoon by kayak or visiting some floating village before disembarking the boat for the road trip back to Hanoi. In the evening, sit for the traditional puppet show.
For early riser, it is a perfect chance to see Hoan Kiem lake with hundreds of morning practicers including Tai Chi and the unique laugh Yoga. Return to your hotel for breakfast then start your exploration of Hanoi with the first visit to Temple of Literature. This is the first university of Vietnam dedicated for Confucism. The morning visit then continue with Museum of Art. In the afternoon, drop in History Museum then embark on a pleasant walk in the fascinating Old Quarter. The area is full of culturally rich attractions such as Bach Ma pagoda, Hang Bac pagoda, Ancient houses, etc. If you fancy some appetizing Vietnamese street foods, your guide will surely impress your palette. Departure for the airport.
Accommodation
All hotel nights (overnight on train/cruise per itinerary)
Meals:
All breakfasts and lunches in tour days
Transport:
Private car with A/C, internal flights
Travel team:
Private tour guide, private drivers
Experiences
10 unique travel experiences >>
Visa Arrangement :
We`'ll help you to arrange the visa
International Flights
Flights to/ from the destination
Travel Insurance
For the time you travel
Meals not included in the itinerary
Drinks and meals not mentioned
Personal Expenses :
Shopping or personal purchases

Book this tour/ Personalize it your way
To get the best price of this tour, please procced your booking. Our tour expect will get back to your with our best offer and details.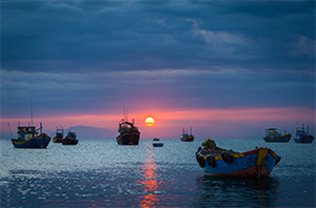 Vietnam family adventure
This journey is a perfect itinerary to those who want to experience the best Vietnam has to offer for a family friendly holiday. There are sumptous activities for your children to get fun as well learning about Vietnamese culture. From Mai Chau valley walk to Mekong market hopping, from Hue ancient site exploration to Hoi An hand-on cooking classes, all experiences are crafted to ensure you enjoy your Vietnam trip differently.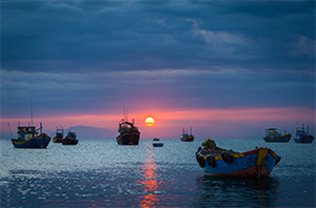 Cao Bang trekking tour
Cao Bang trekking tour is an exhilarating adventure that takes you through the stunning landscapes of Northern Vietnam. With its rugged mountains, cascading waterfalls, and vibrant hill tribe villages, Cao Bang is a trekker's paradise.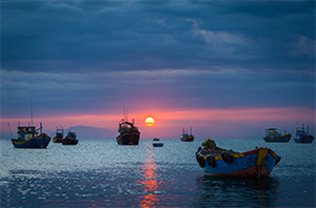 Mai Chau trekking tour
Our Mai Chau trekking tour is an immersive experience that allows you to explore the region's natural beauty and cultural richness while trekking through lush valleys and towering mountains.