3 days Sapa Itinerary

Sapa is a very tempting destination for those who want to experience the mountain life of Vietnam. The area`s highlights come from its photogenic rice terraces, striking mountains, and unique local culture.
Spending 3 days in Sapa is a perfect timeframe to experience all the best that Sapa has to offer. Whether you are here to enjoy some spectacular trek or simply want to soak up the beautiful mountain vistas, you`ll find something here.
Are 3 days long to see all the Sapa Attractions?
In general, 3 days is good to explore all the key sites of Sapa like Fansipan Peak, Muong Hoa Valley, or Hoang Lien Son national park. Certainly, you can take a longer trip if you fancy some trek to the remote areas that are less touristic.
What to do in Sapa for 3 days ?
Here are some of the most attractive travel spots in Sapa that you should not miss: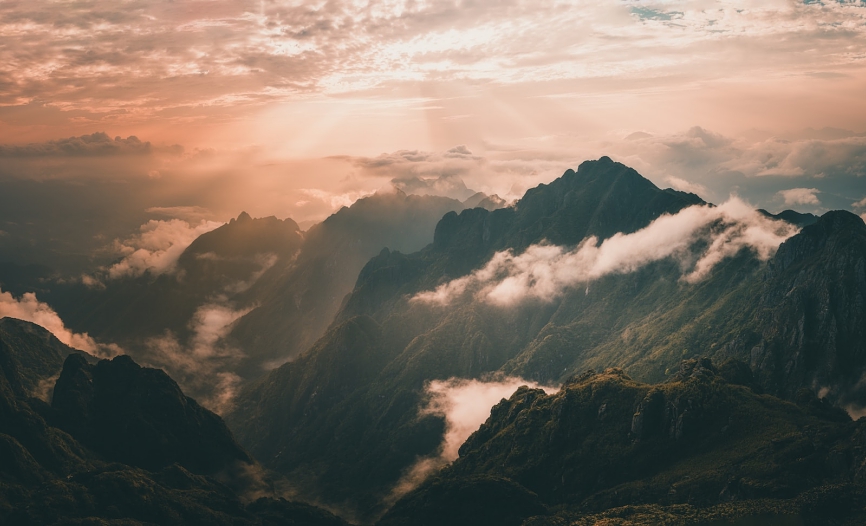 Photo: Le Hoach Dinh
See Fansipan Mountain
Standing tall at a height of 3,143m, Fansipan claims the title of the highest mountain in the Indochinese Peninsula, encompassing Vietnam, Laos, and Cambodia. Aptly referred to as "the Roof of Indochina," this majestic peak is nestled within the Hoang Lien Son Mountain range, overseeing the enchanting terraced rice fields and vibrant ethnic villages.
Those who love trekking can book a trekking tour from 1 to 4 days starting from Hoang Lien Son Park depending on your physical choice. You can also opt for a cable ride from the town which takes about half a day.
Read also: Vietnam Travel Destinations.
Walk along Muong Hoa valley
When you ask the local tour guides where to go for your first day in Sapa, the obvious answer is Muong Hoa Valley. This is home to the famous rice paddies that snake along the mountains.
On the walking way, you`ll have a chance to meet friendly hill tribes like Black Hmong, Red Dzao, and Giay people. We suggest you take a guided tour to enjoy better the cultural interaction at each stop that you will do in Muong Hoa Valley.
Have a glimpse of culture at Sapa Museum
If you're interested in delving deeper into the rich Hmong culture and exploring artifacts and models of traditional houses, a visit to the Sapa Museum is highly recommended. Notably, the best part is that admission is free, allowing you to acquire knowledge without any financial burden.
The museum is not big but worth adding to your Sapa 3-day itinerary.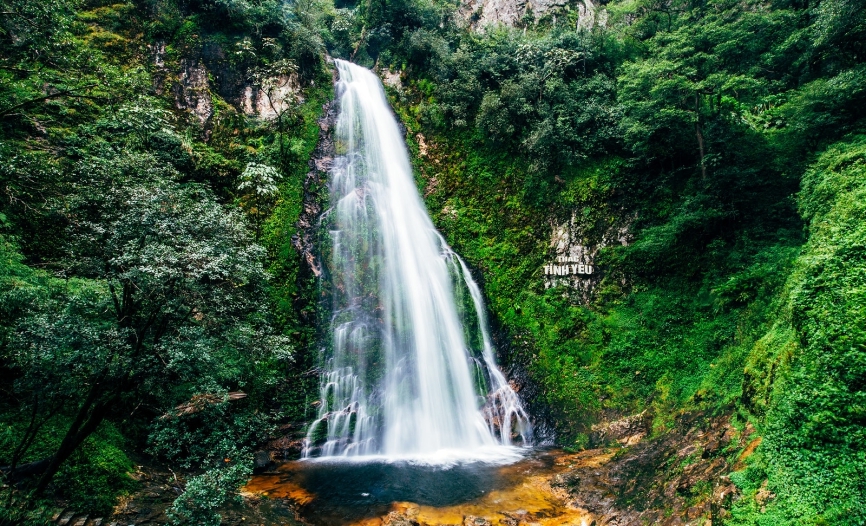 Photo: ntthatwut
Visit a Waterfall
For those seeking adventurous pursuits in and around Sapa, exploring the captivating waterfalls in the region is a must. The hills surrounding Sapa are home to a number of remarkable cascades that are sure to leave you in awe.
Here is a selection of noteworthy waterfalls to consider visiting in the area:
- Silver Waterfall: 11km far from Sapa town
- Love Waterfall : 14km from Sapa town.
Take a walk to Cat Cat village
The very first reason that draws visitors to Cat Cat Village is its waterfall. Another reason is the traditional work of Hmong people ranging from weaving to blacksmith. Local tourists flocks to here to experience the picturesque valley formed by the awe-inspiring rock and rice paddies.
Take a motorbike trip to the Heaven Gate
Known as one of the highest passes in Vietnam, the Heaven Gate often offers one of the most Vietnam instagrammable destinations. It is the borderline between Lai Chau and Lao Cai provinces. Hence, there are chances to travel off the tourist path to see Tam Duong market and some of the most friendlies hill tribe villages in northern Vietnam.
Go Trekking
Undoubtedly, trekking is the ultimate idea why travelers should come to Sapa. Since the traditional trekking trails are full of shops and commercial stops, there are still many routes to choose from in the southern part of the Sapa district. While the trek from Ban Ho to Thanh Phu provides incredible mountain views, the Ban Den village trek showcases the cultural characteristics of the Red Dzao people in style. Other Sapa Trekking tours that are worth trying are: Giang Ta Phinh to Ta Phin, Nam Tay mountain trek.
Visit a hill tribe Market
The weekly market that happens in different locations in Lao Cai province is truly a feast for the eyes. They feature interesting rendezvous for local villagers who come from different ethnicities like Flower Hmong, Tay, Nung, Xa Pho, etc.
That means you`ll have chances to meet and photograph these unique people in their traditional customs. It is not to mention the fact that these weekly markets have weird, tasty Vietnamese foods that you should try.
Hoang Lien Son National Park
One of the best Vietnam national parks that boasts a wealth of flora and fauna, Hoang Lien Son is a destination for the ultimate nature lovers. You`ll be attracted by various types of orchids, different variation of butterflies. Hoang Lien Son is also a popular stop for any birdwatching tour in Vietnam.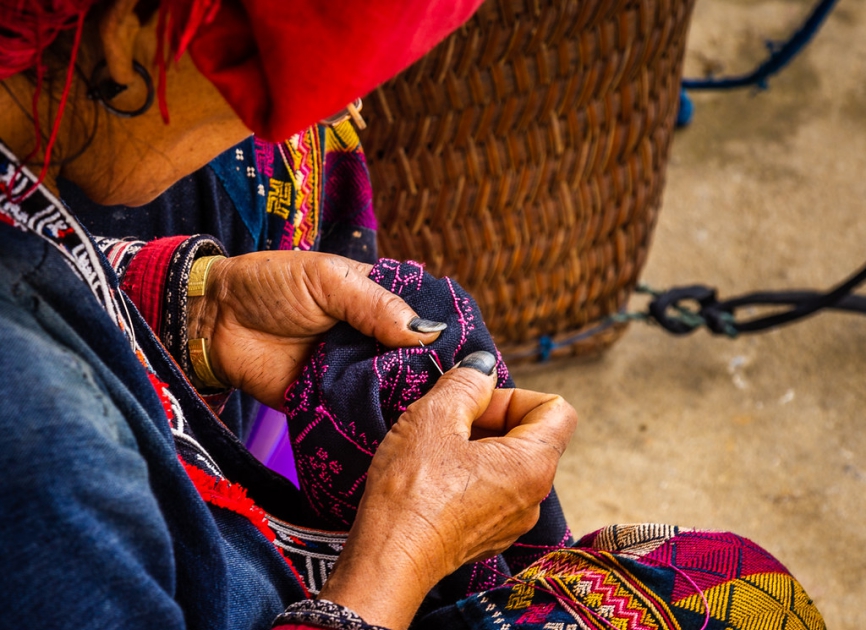 Sapa 3-day itinerary with Trekking
As mentioned, for those who love seeing Sapa through its less-visited side then this itinerary is for you.
We suggest Muong Hoa Valley for this trip as it has different options to trek and is easy to book either online or through a travel agency in Sapa.
Day 01: Arrive in Sapa. Trek along Muong Hoa valley. Doing homestay.
Day 02: Continue your trek till Su Pan where you can pick up a ride back to town.
Day 03: Take a cable car to Fansipan Mountain or do a motorbike trip toward Silver Waterfall.
Sapa's 3-day itinerary without Trekking
Although Sapa is full of mountains and the road is zig-zags but it does not mean you can not see the area without trekking.
Here is our suggestion for a culture-nature journey to Sapa without walking:

Day 01: Arrive in Sapa. Visit Fansipan mountain.
Day 02: Take a car journey to Ta Phin village in the morning. Visit the traditional houses of the Red Dzao people.
Drive to Ban Ho Valley in the afternoon for a look into the life of the Tay people.
Day 03: Depart from Sapa in the morning to Bac Ha district to witness a hill tribe market. Depending on your visiting date, you may see one of these markets: Coc Ly Market ( Sunday), Sin Cheng Market ( Wednesday), Simacai Market ( Saturday ) or Bac Ha Market ( Sunday).
Sapa luxury 3-day trip
It is advisable to book a tailor-made Sapa tour, in this case, to ensure your comfort and get what you expect for 3 days in Sapa. Some Vietnam Tour operators like us offer private Sapa tours with 1 to 1 customer care service.

Day 01: Arrive in Sapa. Visit Fansipan mountain. Free on your own.
Day 02: Options for this day are plentiful with a soft trek to Y Linh Ho Valley, learning about Sapa traditional work at Cat Cat village.
Day 03: See the Vietnam-China border, and visit a non-touristic market in the Muong Khuong district.
Sapa 3 day trip with family
Thinking about an itinerary that includes the most impressive scenery of Sapa and enjoys some kid-friendly activities in Sapa? Check out the following suggestion:
Day 01: Sapa arrival. Visit the Sapa museum, drive to Hoang Lien Son national park, and walk to the Love waterfall.
Day 02: Cycle downhill along Muong Hoa Valley. Stop for a cooking class in a local house. Transfer back to Sapa town.
Day 03: Explore Bac Ha district and its market. Relax with a boat trip on the Chay River on the way back.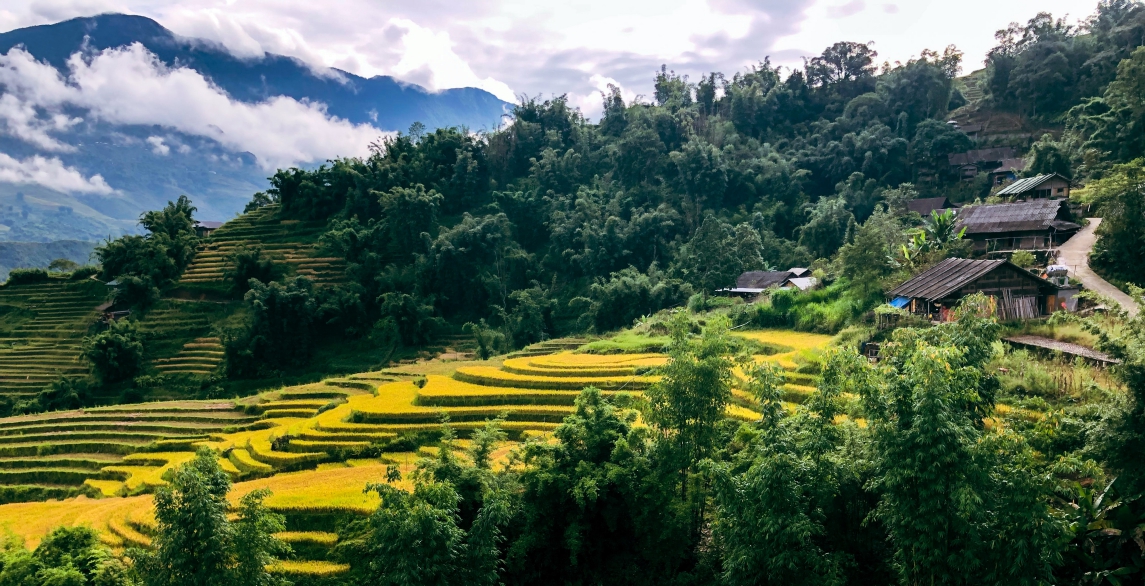 Photo: Damien Kopp
Travel tips for 3 days in Sapa Vietnam
To prepare the best for your trip to Sapa, please check out this essential information:
How to get to Sapa
There are many ways to reach Sapa from Hanoi. The most popular is to take a tourist bus while the night train provides a comfortable alternative. Some people choose to hit the road which is longer but really fun-packed.
Travel to Sapa by Train
The most optimal way to reach Sapa is by taking a night train from Hanoi. Departing at night, you can comfortably arrive in Lao Cai the following morning. The night train offers the choice of booking the entire cabin or sharing it with up to six people.
Once you reach Lao Cai train station, you'll need to board a mini-bus that takes around an hour to transport you up into the mountains and reach Sapa Town.
Related article: Vietnam Train Travel
Travel to Sapa by bus
The tourist buses are door-to-door service. They pick you up from your hotel/Airbnb inside the Old Quarter and then drop you at your hotel in Sapa.
The whole road trip takes about 5 hours with some stops on the way.
Private Car with a driver
Another excellent choice is to hire a private driver for your journey to Sapa, especially if you are willing to spend approximately $60 for the trip. This option offers a shorter and highly comfortable travel experience. With a private driver, you can enjoy the scenic landscapes along the way and make your trip feel even more enjoyable as you observe the sights along the roadside during your transportation.
When is the best time to visit Sapa?
Sapa is good to visit year-round.
Winter: good for cultural events
From December to February is the winter season in Sapa, temperatures drop drastically and fog engulfs the mountains. It is cold but there are many cultural events to participate like New Year, Hmong festival, etc.
Spring: good for trekking
Spring is an ideal time for trekking in Sapa, offering warm and dry weather with fewer tourists, both international and domestic. However, the trade-off is that you won't witness golden or green rice terraces during this season.
Summer: good for money value
Summer attracts domestic tourists to Sapa. Except for the accommodations in Sapa Center, there are many hotel promotions and discounts for travel services during the summertime. Another advantage is you can see the rice terrace in green.
If you do not mind the hot and humid time, go ahead with the Sapa trip at this time.
Fall: recommended period for all activities
Autumn from September to November is considered the best time to travel to Sapa. Whether it is for adventure, leisure, or cultural exploration, Sapa has something to lure visitors.
How much does it cost for a 3-day trip to Sapa?
In terms of prices, Sapa has a wide range of travel expenses that can fit every budget. You can pay for a homestay for only $7/ person while the luxury hotel room may cost around $300/ night.
Basically, you can select all services from low-budget to high-budget in Sapa.
If you are interested in having a travel quotation, do not hesitate to contact us.
Should I book a private Sapa tour?
The advantages of a private tour of Sapa are huge. Firstly, you can customize all the details to make sure the adventure will happen in your travel style with all services you expected. You can also avoid travel scams and unnecessary activities in the town. Many local tour operators use local tour guides and drivers which means you`ll help to contribute to our sustainable tourism in Sapa. Lastly, there are many interesting points or cultural interactions which are not included in some ordinary tours that may be able to appear in your private tour.
Getting Around in Sapa
In Sapa town, motorbikes can be rented for a daily rate of 150,000 to 200,000 VND ($7 - $10). Prior to setting off, it is crucial to thoroughly inspect the bike's brakes, considering the steep terrain of Sapa and its surroundings.
Alternatively, taxis are available for transportation within the town. Please note that taxi fares are not calculated based on distance due to the hilly roads.
Before entering a taxi, it is advisable to negotiate the price in advance.
What to eat in Sapa?
Here is the list of Sapa`s specialties that you should try:
- Thang Co: a hotpot food from horse meat with full local herbs and flavor. It is a good choice to cheer with your family and friend.
- Salmon dishes: since there are many salmon farms around Sapa, it is a perfect place to try salmon.
- Black chicken: known as a delicious meat raised in Sapa only.
Certainly, there are many restaurants serving high-quality Vietnamese traditional food such as spring rolls, Pho, and rice.
Is Sapa good for disabled travelers?
Honestly, it is not easy to travel around Sapa for people with wheelchairs or other disability. The city and its surrounding are not really handicap-friendly but it does not mean you should not travel to Sapa.
Provided you plan well and explain well to all the people relating to your trip, we believe it could be a good trip. The hotels and travel services in Sapa are professional and they know how to take care of you. For outing days, a tour guide and a driver are also capable of giving you the necessary support to travel.
Where to stay for 3 days in Sapa ?
To answer this question, it really depends on your travel sense. For those who want to maximize the comfort, there are some amazing mountaintop resorts to opt for: Topas Ecolodge, and Ville De Monde Mountain Resort.
To fully engaged in the local experience, you can spend 1-night doing a homestay with a local family too.