Top Thailand Travel Destinations

Bangkok
A trip to Thailand isn't complete without Bangkok, a city that won't fail to surprise you. Incredible floating markets, palaces, canals and pleasing temples account for its sparkling splendor. If you are after the city's unmissable things, the historical sites, delicious food and local markets top the list. A tour around lets you learn more about the history, way of life and culture in the city.
Chiang Mai
Chiang Mai is a fitting base for tourists who wish to explore the vast landscapes, hill tribes and have active adventures in north Thailand. Adding to the plentiful Buddhist temples and luscious Thai cuisine, Chiang Mai is besieged by several mountains. It's no surprise that it invites a plethora of hikers including experts and amateurs.
Doi Inthanon National Park
Doi Inthanon National Park is a dream destination for adventurers and nature addicts. Occupied by lush pine, mixed and rain forests, the Park is home to the highest mountain in Thailand. Other draws in the area are cascading waterfalls, chedis, wildlife although mount Doi Inthanon is the highlight of a trip to the Park.
Chiang Dao
Another supreme place to see in Thailand is Chiang Dao. It displays a magnificent backdrop of gorgeous limestone mountains and greenery. Things to make the tourist's days are endless. Some of these are nature walks, climb up to Wat Tham Pha Plong, waterfall hopping and a hike to the summit of Doi Luang, the third-highest peak in the country.
Mae Sariang & Mae Hong Son
Are you seeking for a blend of tasty food, vibrant markets, outdoor adventures and rich culture? The two cities (Mae Sariang and Mae Hong Son) in Mae Hong Son Province have something for you. These localities offer many exciting pursuits, but a ride along the Mae Hong Son Loop is hard to ignore. This 600km journey winds through wild forests, picturesque landscapes and traditional villages.
Pai
Set on the banks of Pai River, this town is an ideal stop if trekking, hill walks, culinary adventures and unspoiled waterfalls are your things. The best way to have a great experience is to hire a bike and explore Pai's surroundings on two wheels.
Chiang Rai
Chiang Rai is a spot not to leave out in Thailand. Whether you are after religious sites, nature, culture or local food, there are all in place. Numerous Buddhist temples with their astonishing grandeur make up the City's glamorous splendor. Of all the structures, the White temple is a must-see together with the
Black house that shelter a wealth of artworks, animal skins and skulls. After temple hopping, nature awaits; engage in sensational Jungle treks that reveal some gushing waterfalls and diverse wildlife species.
Sukhothai
Historical Park Sukhothai Historical Park is worth to stop by if history is your reason for a Thailand trip. This UNESCO site consists of the ruined temples, moats, city gates and royal palaces of the Sukhothai kingdom. The Park is divided into five zones; the central zone captivates travelers with its ruins set amid bridges, islands and small lakes. It's possible to explore the park on foot, but it doesn't take you far, so the best option is to rent a bicycle.
Phanom Rung Historical Park
If you are in Thailand for culture, ancient structures and religion, Phanom Rung historical park deserve a visit. This remarkable locality protects the renowned Hindu Khmer temples nestled on the rim of an extinct volcano. The complex describes itself with several ponds, two libraries that house sacred Hindu scriptures and elegantly adorned towers. The annual festival hosted treats tourists with a traditional Thai dinner and cultural performances.
Khon Kaen
Khon Kaen is one of the four major cities of Isan. It's about 300 miles northeast of Bangkok. With its vibrant streets and multiple exquisite temples, Khon Kaen invites several trippers around the globe. For temple hopping, Phra Mahathat Kaen Nakhon gives an exceptional experience.
Chiang Khan
While in Thailand, don't skip Chiang Khan, a district in the northern part of Loei province. It spotlights various activities that can make up a traveler's multi-day itinerary. Some of these must-dos are night markets, explore Phu Ruea National Park and Tai Dam village, tour the old sections of Chiang Khan and a boat cruise along Mekong River. Panoramic views from the top of Phu Tok Mountain is another highlight of the region.
Koh Kut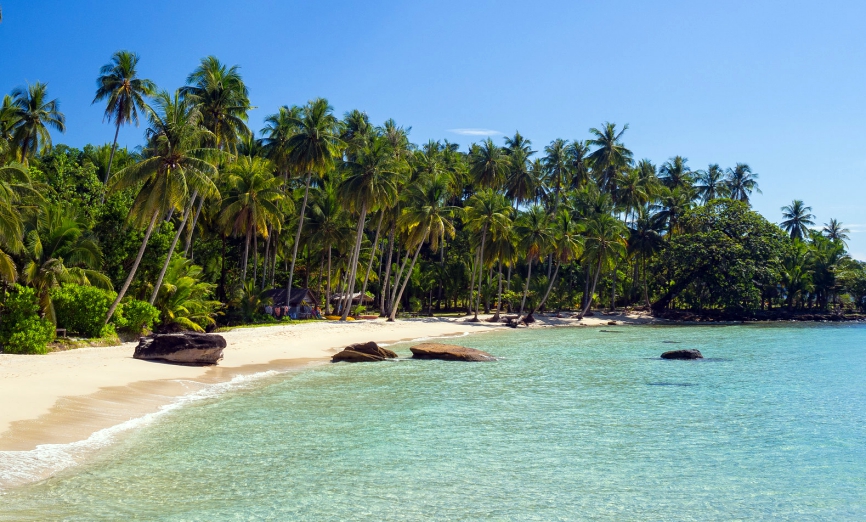 Koh Kut is a quintessential destination for seekers of crowd-free getaways. It is popular with couples and family travelers. Adding to the pretty beaches with fine sands, the Island attracts holidaymakers with incredible sites for diving, fishing villages, plunging waterfalls and the famous giant Makka tree. Swimming in turquoise waters, massage treatments, kayaking, sunset cruise and snorkeling can't leave you bored at the Island.
Koh Samet
Packed with beauteous beaches, Koh Samet makes for an ideal spot for seaside holidays in Thailand. Located about 220 km southeast of Bangkok, the Island welcomes laidback travelers and those after parting. For hangouts, fire-juggling shows, and barbecues, see your way to Hat Sai Kaew, Ao Hin Khok and other beaches in the northern region.
Koh Chang
If you are looking for a place to engage in Jungle treks, and beaches, see wildlife and immerse gorgeous waterfalls, Koh Chang is where you need to be. This Island is the largest in Thailand, and most of its area is covered by rainforests. The available coral reefs offer a great encounter with aquatic species such as sharks, dolphins and more.
Hua Hin
Nestled in the south of Bangkok city, Hua Hin presents some of Thailand's elegant beaches, lively night markets, stretching vineyards, temples and remarkable sites for diving. All this can sum up a perfect itinerary. A day spent at the beach is worth it or embark on a bike ride through the Mansoon Valley Vineyard including a stop to taste some Thai wine. Make sure to experience Hua Hin's nightlife. It is usually massive in the Oceanside beach clubs where you serve plenty of amazing cocktails.
Amphawa Floating Market
If local life makes sense to you than any other thing, you should stick to visiting the local markets. One of the best places for market hopping in Thailand is Amphawa. This district hosts a renowned floating market near Bangkok city. Don't hesitate to pay a visit to this locality where you find floating boats with goods sold at affordable prices. From this venue, travelers walk along the waterways, partake boat cruises and enjoy some fresh seafood.
Maeklong Railway Market
For local markets in Thailand, check out the Maeklong Railway Market. It is about 90 minutes from Bangkok. A stroll around reveals an array of stalls that are filled with vegetables, flowers, fish, meat and spices. Maeklong is accessed by locals and tourists on cooking classes check in to pick some ingredients
Kanchanaburi
You may choose to take a day trip, but Kanchanaburi has plenty to do, so we recommend staying for a couple of days. In addition to multiple museums that highlight the history of the death railway, this town feeds trippers with beautiful National parks, stunning falls like Erawan falls and scenic views of the towering limestone karsts. Take a Jungle trek to spot some Thai Wildlife species like the slow lorises.
Erawan National Park
Located in western Thailand, Erawan National Park was named after the three-headed elephant in Hindu mythology. It offers short hiking trails, caves and diverse Wildlife, but Erawan falls is the jewel in the Park. This seven-tiered waterfall cascades down into pools with emerald waters. Trekking, caving and swimming are the main pursuits that enchant visitors.
Khao Yai National Park
Are you after Thailand's rarely seen Wildlife? Look no further than Khao Yai National Park. Its exuberant habitats are teeming with some species like deers, macaques, wild gibbons, tigers and herds of elephants. You are bound to see these animals while hiking or on a drive. Awe-inspiring views across the surrounding scenery adds to the Park's charm.
Koh Tao
Just off Thailand's east coast, you find Koh Tao an Island liked by travelers for its unrivalled diving experiences. Excellent nightlife, spectacular sights and various posh restaurants turn the Island to be a must-see in Thailand.
Koh Samui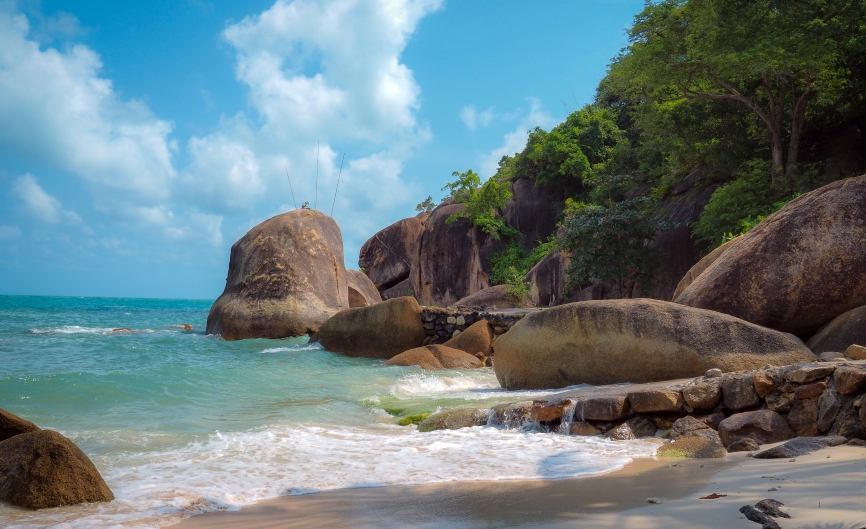 Koh Samui is a great place to unwind while taking in sweeping views of seaside wonders. The palm-fringed beaches, mountainous rainforests and coconut groves form a stunning setting that is hard to resist for beach holidays in Thailand.
Koh Pha Ngan
Koh Pha Ngan is a magnet for hikers, motorbike riders and vegans. It is endowed with sandy beaches, dynamic mountain ranges, waterfall trails and scenic deserts. For laid-back hangouts keep your eyes on beaches in the northern region like Haad Son, Malibu and Haad Salad beach. Venture further to the eastern coast of the island, including a stopover at a street food market to savor some dragon fruits and coconut milk.
Similan Islands
Thailand provides a range of choices for Island hoppers. Some of them are the Similan Islands. This archipelago of eleven islands is a true delight for divers, beachgoers and lovers of Wildlife. Of all the islands, Koh Similan is the largest and a top favorite for holidaymakers. Its white-sand beaches with crystal clear waters reward all that you can expect from a beach.
Phuket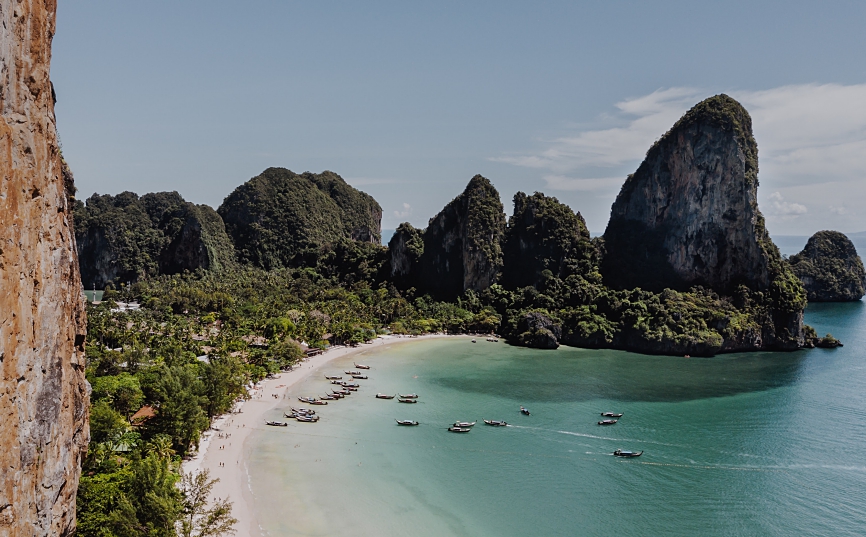 Tucked far away in the Andaman Sea, Phuket Island stands amongst Thailand's picturesque sights. It features a pinch of everything that makes Thailand captivating to visit: authentic cuisine, superb underwater views, attractive beaches and diverse culture. If the beaches and marine life don't appeal, Phuket is also famous for its food and shopping scene.
Koh Lipe
Positioned near Malaysia's border, Koh Lipe is a piece of heaven not to omit in Thailand. It is home to four pristine beaches and has no shortage of accommodation. Ranging from basic facilities to posh resorts, you won't fail to get a room for night stays respective to your budget. Off the coast, Tarutao National Marine Park awaits to be explored.
Khao Sok National Park
For Thailand's Wildlife and hiking adventures, Khao Sok National Park awards the best encounter ever. This protected area shelters numerous caves, elegant waterfalls and abundant wildlife. A hike to some waterfalls reveals various wild animals such as gaurs, sun bears, elephants to mention but a few.
Railay
Surrounded by limestone cliffs, greenery and blue-green waters, Railay is a must-see in Thailand. It is hard to leave without taking at least a selfie in its spectacular setting. The list of things to embrace at the beach embody rock climbing, kayaking through tidal tunnels, hiking (rewards views of monkeys) and caving.
Tonsai
Tonsai is a perfect escape from Thailand's lively cities. It accents a wealth of eateries, bars and guesthouses that dot the long beach. If you prefer active adventures, rock climbing is the only activity to try here. Available limestone karsts create a great climbing venue suitable for novices and experts.
Koh Lanta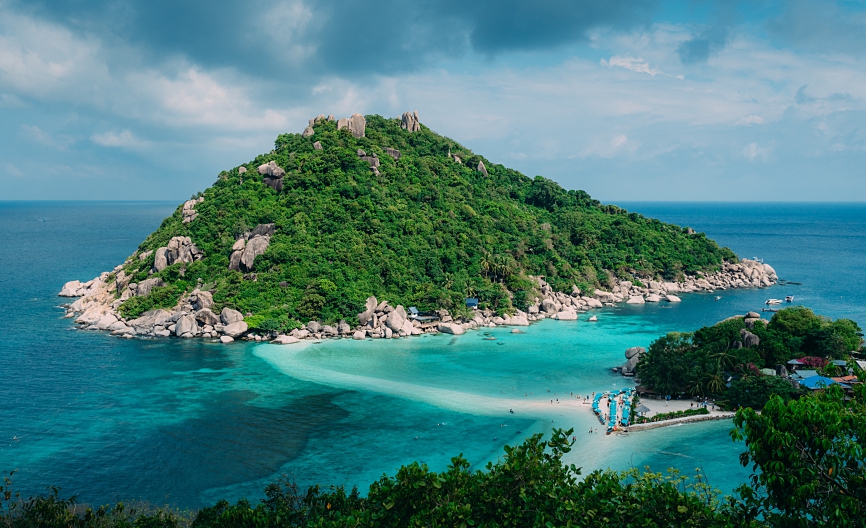 If hidden gems are your target, Koh Lanta must appear on your bucket list. Adding to the friendly locals, deserted nature reserves, sun-drenched beaches and colorful sunset views, Koh Lanta is a paradise for marine enthusiasts. Several watersports like snorkeling, kayaking, scuba diving keep the tourists' days occupied.