Ha Giang trekking adventures

Explore the rugged beauty of the region and immerse yourself in the local culture as you trek through the mountains, valleys, and villages of this remote corner of Vietnam. From towering peaks to winding rivers, cascading waterfalls to verdant rice paddies, this trekking adventure offers a unique perspective on the natural beauty and cultural richness of Vietnam
Tour duration: 6 days / 5 nights
Travel Spots: Hanoi, Halong Bay, Nha Trang
Transport: flight, cruise, train
Price: from $ 0/ pp


ITINERARY
Explore the untouched beauty of the region with our experienced guides and witness the local cultures and traditions of the ethnic minority communities. Our tour will take you through the rolling hills, terraced rice fields, and lush forests of Ha Giang province. From the scenic landscapes to the warm hospitality of the locals, this trekking tour is a perfect way to immerse yourself in the natural and cultural beauty of Vietnam.
Accommodation
All hotel nights (overnight on train/cruise per itinerary)
Meals:
All breakfasts and lunches in tour days
Transport:
Private car with A/C, internal flights
Travel team:
Private tour guide, private drivers
Experiences
10 unique travel experiences >>
Visa Arrangement :
We`'ll help you to arrange the visa
International Flights
Flights to/ from the destination
Travel Insurance
For the time you travel
Meals not included in the itinerary
Drinks and meals not mentioned
Personal Expenses :
Shopping or personal purchases

Book this tour/ Personalize it your way
To get the best price of this tour, please procced your booking. Our tour expect will get back to your with our best offer and details.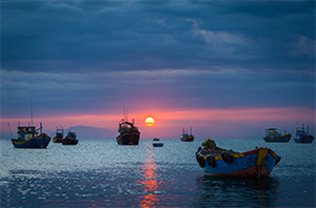 Vietnam in luxury style
A beautiful journey combining fascinating cultural visit with comfort, giving you the insightful experience of fine local art, architect as well unique characters of Burma country. This tailor made tour offers a balance of interesting activities with ultimate relax as you expect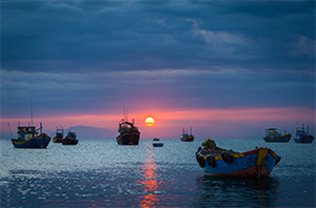 Vietnam Unique Journey
The Vietnam Unique Journey tour is an extraordinary adventure that takes travelers off the beaten path and into some of the country's most remote and beautiful regions. This tour is designed for those who are seeking a more authentic and immersive travel experience in Vietnam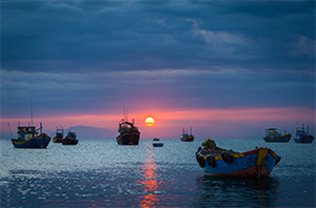 Best of the North Vietnam
This private tour introduces the uniqueness of northern Vietnam from mountain to see. You will soak up the highlighted must-sees like Halong Bay, Sapa in the most stunning way.