Vietnam Hill Tribe Trek

The Vietnam Trekking Adventure tour is an ideal way to experience the stunning natural beauty of Vietnam up close. This tour typically covers the country's most scenic trekking routes, such as Sapa, Bac Ha, Ha Giang, Lung Thang.
Tour duration: 11 days / 10 nights
Travel Spots: Hanoi, Halong Bay, Nha Trang
Transport: flight, cruise, train
Price: from $ 1100/ pp



ITINERARY
The trip brings you from the vibrant Hanoi to the far most area There are more things to delve into each traveling day. There are more things to delve into each traveling day.
Welcome to the vibrant capital of Hanoi ! Upon your arrival, you will be met and transfer to the hotel. The remainder of the day is left free for your leisure.
Depart early from Hanoi this morning. After 3 hours on the highway, you will be in the mountain of Lao Cai province. As we stops by Ban Ho valley, your guide will arrange the lunch before we take a walk along this valley in the afternoon: The highlight of this day is the visit to 4 different ethnic groups including Black Hmong, Tay, Red Dao and Xa Pho. The trek is at pleasant pace so you can enjoy the landscapes as well get further introduction to the unique tradition of each village. Settle your evening in Nam Cang riverside lodge.
After breakfast, spend the time to explore Nam Cam village. This is home to Red Dao people who are very famous for their black smith, embroidery workshops which are handled from generation to generation. You will then be transferred by car to Topas Ecolodge. The afternoon trek offers great panorama of Ban Ho valley as you cross Lech village, a hill side village of Red Dao people. Another advantage that you will love is the scene of rice terraces which stretches from one hill to another. Return to Topas Ecolodge for leisure.
Today, we leave Sapa for a scenic road trip across Lao Cai city to reach Bac Ha, one of the most fascinating hill station in north Vietnam. Depends on the day of the week, you will visit the colorful market which happens only once a week in separate communes of Bac Ha. The market features stunning photogenic chances as you will see Flower Hmong, Tay, Nung, Phu La and Chinese ( if the market is located by the border area ). To select the market you like the best, please discuss with your guide or our tour operator.
This morning, we drive toward the remote region of Ha Giang province, passing hidden waterfalls, beautiful rice terraces. En route, drop by Phu La and Hmong village to learn more about their quaint customs. Your destination of the day is Nam Hong commune, a secluded site surrounded by the pictureque rice paddies. Upon arrival, free at leisure.
Recognized as National Heritage, Hoang Su Phi amazes its visitors with cascading rice paddies which are really photogenic. Depends on the season you arrive, you may have chance to participate with the locals for the following work : plowing, planting or harvesting rice. This day of trekking is full of mountain ascents and descents. You will follow the small path from Nam Hong to Ho Phien, meeting two friendly tribal groups Red Dao and Hmong. There are stops for waterfalls, tea plantation visit before you settle your homestay with a Hmong family
Another day in Hoang Su Phi district commences after your breakfast with the local host. You will trek through bamboo forest, local plantation and rice terraces until you arrive in the village of Tay people. Spend the night with the local family.
Kick off the day with a walk through a picturesque valley in Lung Thang. After crossing the suspension, you'll travel further into the territory of Dao Ao Dai people. Lunch will be served at Doan Ket village. The afternoon trek brings you to Nam Ai village where you will spend the night.
Rise up with the sound of nature. We will learn more about local agriculture before trekking from Nam Ai to Hong An village. The stop in Nung Moi village enables us to explore more about the peaceful life of Nung hill tribe. The remainder of the day is to see the less known mountains of Khoa Thuong, the place of Red Dao people. Spend another homestay on the stilt house.
Prepare your camera to get the most of Khoa Thuong before you travel to Hong An village passing by Hong Son. Hong An boasts diverse mountain scene where you start seeing the palm, corn plantation and flat rice fields. Enjoy your last homestay in the village.
Get ready for the last half day trek from Hong Quang to Thong Nguyen. Once you arrive in Thong Nguyen, our car awaits to transfer you back to Hanoi. Lunch will be served on the way. The service finishes at your hotel or Noi Bai international airport.
Accommodation
All hotel nights (overnight on train/cruise per itinerary)
Meals:
All breakfasts and lunches in tour days
Transport:
Private car with A/C, internal flights
Travel team:
Private tour guide, private drivers
Experiences
10 unique travel experiences >>
Visa Arrangement :
We`'ll help you to arrange the visa
International Flights
Flights to/ from the destination
Travel Insurance
For the time you travel
Meals not included in the itinerary
Drinks and meals not mentioned
Personal Expenses :
Shopping or personal purchases

Book this tour/ Personalize it your way
To get the best price of this tour, please procced your booking. Our tour expect will get back to your with our best offer and details.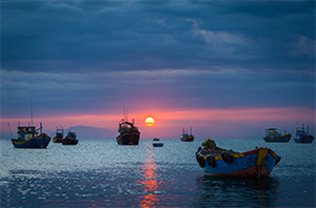 Vietnam Thailand explorer
Embark on a journey of discovery and exploration as you explore the vibrant cultures, stunning landscapes, and historical sites of Vietnam and Thailand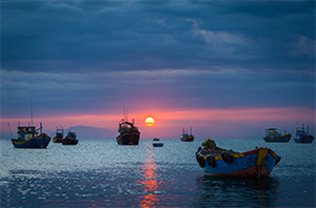 Vietnam discovery
This journey takes you into the highlighted mustsees of Vietnam from north to south. During your Vietnam Discovery, you`ll have chance to uncover the fascinating cultural characters as well numerous World Heritage sites. Apart from the thriving city, the tour also offers insightful touch to traditional workshops, lively markets and sandy beaches.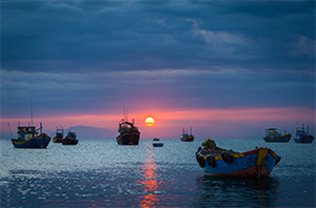 Best of the North Vietnam
This private tour introduces the uniqueness of northern Vietnam from mountain to see. You will soak up the highlighted must-sees like Halong Bay, Sapa in the most stunning way.