Overland Vietnam to Laos

Starting from Hanoi, you'll travel by bus and explore some of Vietnam's most famous destinations such as Halong Bay, Hue, and Hoi An. Then, cross the border to Laos to discover the hidden gems of this beautiful country, including the charming town of Luang Prabang and the stunning Kuang Si Waterfall. With a mix of adventure and relaxation, this tour offers a unique opportunity to experience the best of both worlds.
Tour duration: days / 0 nights
Travel Spots: Hanoi, Halong Bay, Nha Trang
Transport: flight, cruise, train
Price: from $ 0/ pp


ITINERARY
Along the way, you'll visit some of Vietnam's most iconic sites, such as Halong Bay and the ancient city of Hue, before crossing the border to Laos to explore the stunning natural beauty of this country. From the majestic Kuang Si Waterfall to the charming town of Luang Prabang, this tour offers a perfect mix of adventure and relaxation. With comfortable transportation and expert guides, you'll be able to sit back, relax, and enjoy the journey.
Accommodation
All hotel nights (overnight on train/cruise per itinerary)
Meals:
All breakfasts and lunches in tour days
Transport:
Private car with A/C, internal flights
Travel team:
Private tour guide, private drivers
Experiences
10 unique travel experiences >>
Visa Arrangement :
We`'ll help you to arrange the visa
International Flights
Flights to/ from the destination
Travel Insurance
For the time you travel
Meals not included in the itinerary
Drinks and meals not mentioned
Personal Expenses :
Shopping or personal purchases

Book this tour/ Personalize it your way
To get the best price of this tour, please procced your booking. Our tour expect will get back to your with our best offer and details.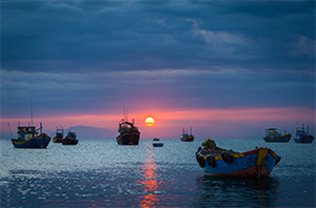 Cao Bang trekking tour
Cao Bang trekking tour is an exhilarating adventure that takes you through the stunning landscapes of Northern Vietnam. With its rugged mountains, cascading waterfalls, and vibrant hill tribe villages, Cao Bang is a trekker's paradise.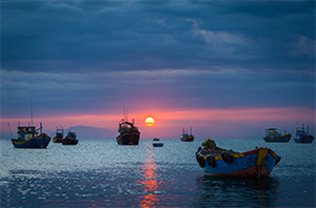 Vietnam and Cambodia impression
The Vietnam and Cambodia Impression tour is an adventure that takes travelers through two of Southeast Asia's most fascinating countries. From the bustling streets of Hanoi and the ancient temples of Angkor Wat, to the tranquil waters of Ha Long Bay and the vibrant markets of Siem Reap, this tour showcases the best of Vietnam and Cambodia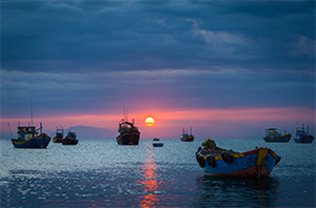 Vietnam heritage tour
The Vietnam Heritage Tour explores some of the most iconic UNESCO Heritage Sites in the country. Starting from the fascinating Ho Chi Minh, you'll journey to Cu Chi tunnel, Hoi An ancient town, imperial Hue city and mythical Ha Long Bay. All the places reflects not only the wealth of culture but also the long history of Vietnam.